Wrobot USB to Serial TTL Module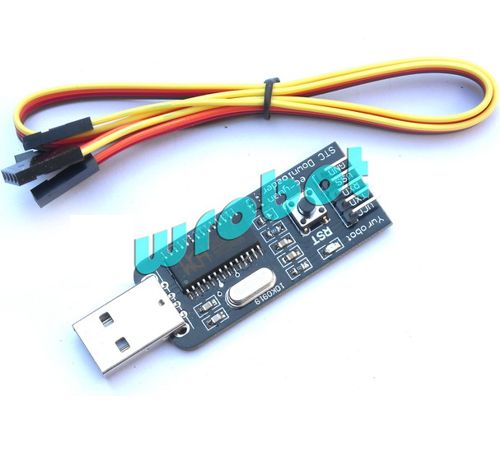 Features :

It uses CH341, more stable and reliable than PL2303.

On-board coldstart button makes downloading more easily.

While with small load, this module can serve as power supply.

Suitable to all STC microcontrollers.

Can also work as USB-TTL module.
 
Wrobot USB to Serial TTL Module.








Electrical Specifications

VCC: +5V output

TXD: UART data output

RXD: UART data input

VSS: Controllable Power Negative

GND: GND


Connection example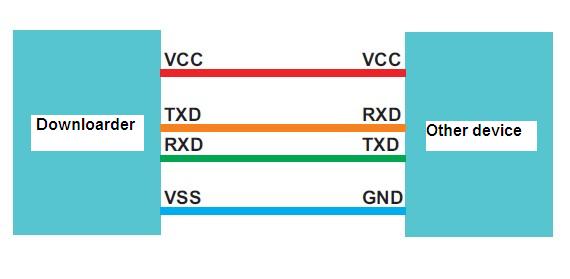 If the device has other power supply, VCC connection is not necessary. VSS is controllable power negative. While connecting VSS to GND of the other device, such as MCU, the on-board coldstart button can be used to restart the device. Please note that only while the other device is powered by this downloader, the coldstart button works. If you don't need this button, directly connect GND to GND of the device.




Attention
Click here to downloading the
software and driver
.
If downloading fails, please lower thr baud rate and try again.
Please follow the order of STC_ISP instruction. Import files firsr, then click download.
Coldstart is not reset. Coldstart is repower the module. 
Write a review

Loading ...
Join our newsletter today, to get latest product information and promotion code.

Loading ...