Product |
Shields
| Xbee V2.0 Shield
Xbee V2.0 Shield
This Arduino XBee module include one piece of expansion board of arduino:
this Arduino XBee module,we can achieve a simple two crunodal ZigBee network,achieve wireless communication between Arduino。ZigBee also support complex network organizing by many crunodes。
XBee module need corresponding set before working.we can finish setting by
X-CTU
link Arduino XBee shield to Arduino,then place two jumper wire of Arduino XBee sheield on one side of USB,if this ,
X-CTU
can deploy XBeeby module by USB of Arduino:
after linking Arduino to PC by USB cable, run
X-CTU
sortware。first choose corresponding communication port in "PC Settings",and set parameter。XBee module tolerant set is:9600,8N1.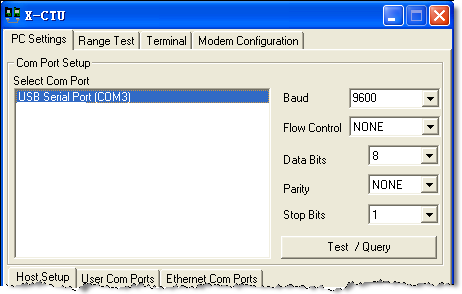 click"Test/Query" button,to test whether linking to XBee module or not。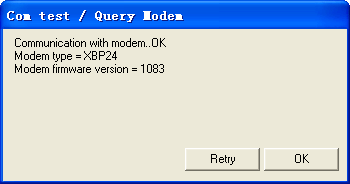 turn to "Modem Configuration"。click "Read" in "Modem Parameters and Firmware" read current parameter of XBee module ,then read change "Channel"to "C" in "Networking & Security",change"PAN ID" to "1234"。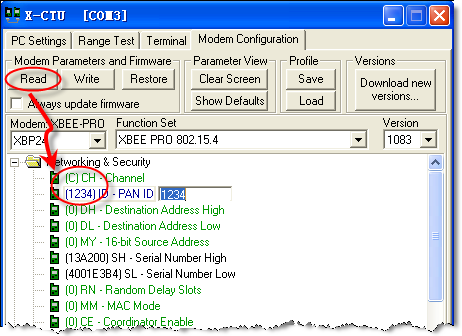 another Arduino XBee module are set as the same.
after two of Arduino XBee finish setting,run two X-CTU and chose different communication port in"PC Settings"control two Arduino XBee modules separately。
in "Terminal"of X-CTU ,we need to input data of XBee module by hands,
after receiving these data , it is sent to another XBee module automatically,
and display in the "Terminal"of X-CTU。blue standard for emitting data,red standard for receiving data:
Write a review

Loading ...
Join our newsletter today, to get latest product information and promotion code.

Loading ...