Product |
Shields
| Mega Prototype Shield

Mega Prototype Shield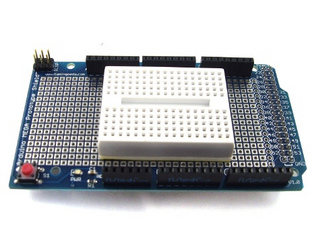 This is a convenient arduino mega prototype shield which can be used for your lots of arduino projects, pill electronic bricks with jumper wires which also can be found in our store.
This shield use with
Arduino Mega
to build circuit.You can soldering the components on this shield and also you can set up circuit through the
breadboard
.
Connect with
Arduino Mega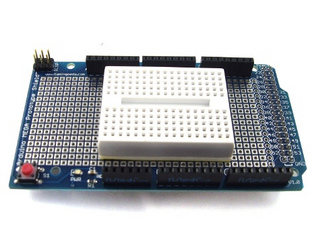 It asapt square plate, and spacing between welding pad is as small as possible, this make the soldering be more convenient.
Kits Including :


1× Arduino Prototype Shield

1× Breadboard
Write a review

Loading ...
Join our newsletter today, to get latest product information and promotion code.

Loading ...