Product |
Microcontrollers
| Mega2560 Rev3 Starter Package Kits With LCD1602 Shield

Mega2560 Starter Package Kits With LCD1602 Shield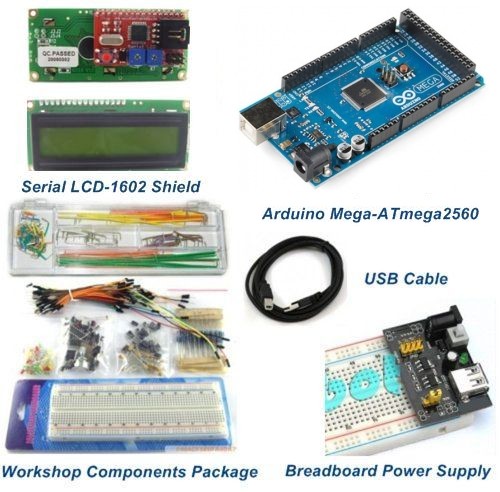 This is a Starter kit of Mega2560 Starter Package Kits With LCD1602 Shield ; it includes basic components and sensors. You can build many interesting projects even if you don't know anything about soldering,that makes it the best choice for beginners. And now let us begin your new Arduino UNO DIY projects trip.
Parts List :


Mega 2560 Rev3


Mega 2560 Rev3 is the lastest version of mega 2560.
Please click to see the detail information about
Mega 2560 Rev3
.
Workshop Components Package-2


 
Adjustable Breadboard Power Supply 
Write a review

Loading ...
Join our newsletter today, to get latest product information and promotion code.

Loading ...