Product |
TFT Module
| TFT 2.8" 320*240 With Touch Shield

TFT 2.8" 320*240 With Touch Shield (Arduino Compatible)
1、Description :

2.8-inch TFT Color LCD Module,320 * 240, 65K color, and the driver IC is ILI9328, has touch control function, has touch handwriting function. Arduino, AVR, PIC, ARM and other microcontroller can directly drive it.
This TFT Color LCD Module  is a TFT LCD Screen Module , 40pins interface , not just a LCD break but include the Touch , SD card and Flash design. So it's a powerful extension module for your project.
It's a support 8/16bit data interface , easy to drive by many MCU like STM32 ,AVR and 8051.
It is designed with a touch controller in it . The touch IC is XPT2046 , and touch interface is included in the 40 pins breakout. We will offer two version of it, one is with touch screen and touch controller , another is without the touch function , it will just use as a LCD screen for display- so it will be inexpensive than former.


2、Picture Display :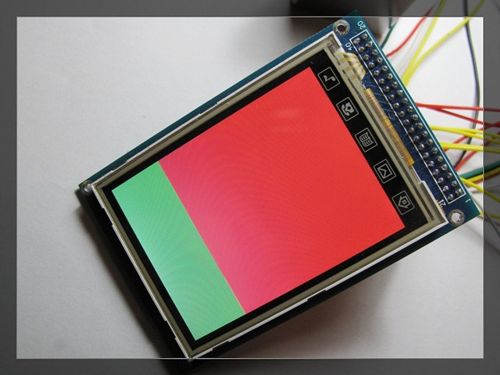 3、 Handwriting
:


Module size 86 * 53mm.
There are two 3mm mounting holes and interface is spacing 2.54mm 2*20 pins.


4、Interface Definition :
 
Notice : Default setting is 16-bit parallel port.
5、Click to Download the reference 2.8' TFT Document Zip


6、More information, please refer to 3.2' and 2.4' TFT Document Zip(Just for reference)
 
The Document Zip include as below :
    * TFTScreenbreakout.Sch              Schematic of the TFT(Protel DXP File)
    * 240374PQ.pdf                           Screen datasheet
    * ILI9325.pdf                               Screen controller datasheet
    * ADS7843.                                  Touch controller datasheet
    * InterfaceCAD.DWG                    TFT CAD file
    * ITDB02Spe.pdf                         TFT specification
    * PinOut.jpg                                Pin map of the 40 pins interface
    * Readme.txt                               Note
    * Test Code.PDF                          Test Code.PDF   


Please notice that : this 2.8' TFT module have some difference with 3.2' and 2.4' TFT module , so the 3.2' and 2.4' TFT module zip document is just for reference when you have some trouble with 2.8 TFT module.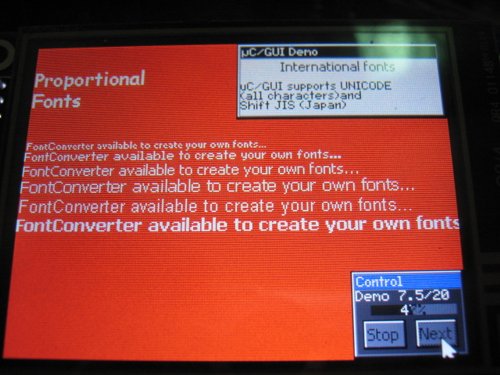 This item can be used with Robot Camera Module With 2.8" TFT REV 4.2 (Arduino Compatible)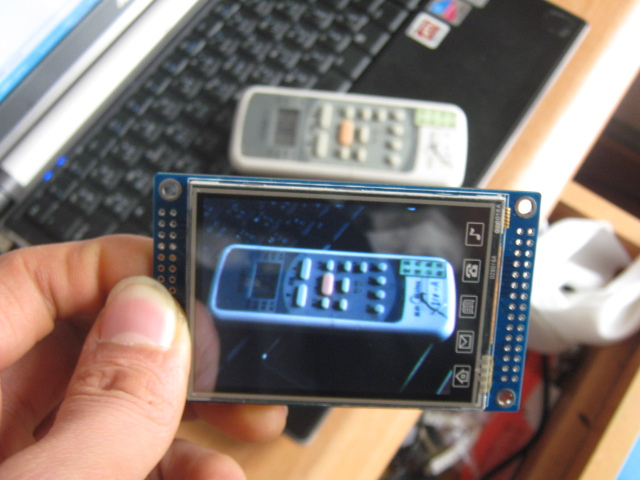 Write a review

Loading ...
Join our newsletter today, to get latest product information and promotion code.

Loading ...