Product |
RFID & NFC
| 13.56Mhz USB RFID Reader/Writer Module
13.56Mhz USB RFID Reader/Writer Module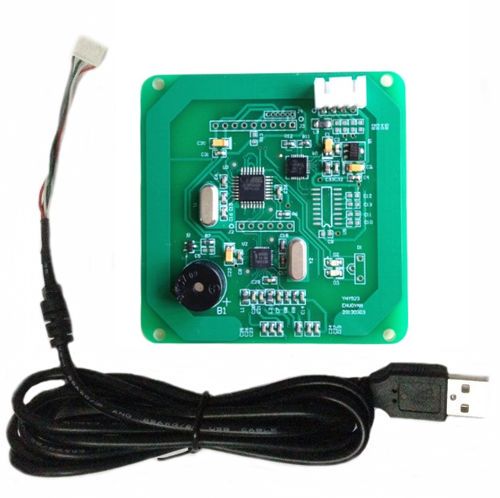 RFID  frequency identification is a non-contact object recognition technology, it can automaticlly recognize target and get relevant data through rf signal, so there are so many interactive projects which need to use RFID to achieve object recognition. Generally speaking, one basic kit of RFID general system mainly consists of three parts :

Tag : composed by coupling components and chip, every tag have only electronic coding, adhere to the target object identifier

Reader : equipment used to read (sometimes can write) tag information, can be designed for handheld or stationary;

Antenna : transmit rf signal between the tag and reader.

At present there are so many RFID module, and there are difference from the interface of Arduino, we design these two version of RFID module which connect with Arduino through serial port, and both of these two version have exact same function and connection mode, but the antenna is different.

1、Overview

This RFID module is a PC-linked contactless smart card reader/writer module developed based on the 13.56 MHz Contactless (RFID) Technology. It supports Mifare® and ISO 14443A cards.

This RFID module use USB port to act as a virtual COM port. The proximity operating distance of YHY523U is up to 10 cm, depending on the type of contactless tag in use.

This RFID module is ideal for secure personal identity verification、access control、e-payment、e-ticketing for events and mass transit、toll road fare collection and network authentication.

We embeded an MCU on this module. By sending command via USB interface, you can make it work. Operation is very easy. Most work is done by the embeded MCU.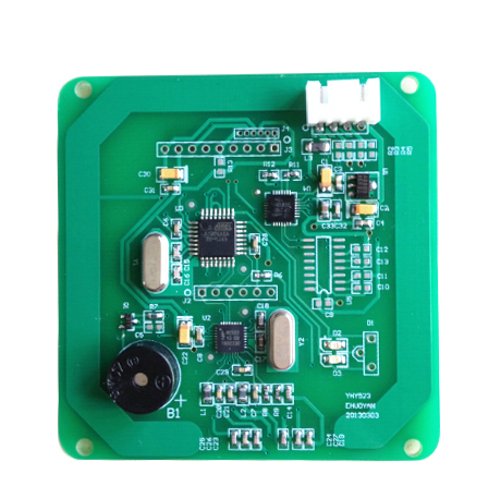 2、Special Features :

1、Highly integrated analog circuitry to demodulate and decode responses

2、RFID Read/Write module Base on RC522 and with built-in transceiver antenna

3、Contactless operating frequency 13.56 MHz

4、Supports ISO14443A /MIFARE®、Mifare® Classic1K、Mifare® Classic 4K

5、Communications Interface: USB

6、Typical time to read and write cards: <100ms

7、Typical Operating Distance: 0–90mm

8、Typical time of command: <35ms

9、Operating Voltage: DC 5.0V

10、Two LED indicators (software controlled)

11、Buzzer alarm (software controlled)

12、Size: 70 mm × 70mm × 10mm

13、Weight: 20g(not including cabel)
3、Parameter :



4、Typical Applications
1、E-Payment
2、E-Healthcare
3、E-Game
4、E-Government
5、E-Ticketing
6、Access Control
7、Network Login
8、Transportation
9、Loyalty Program
5、Dimention Size :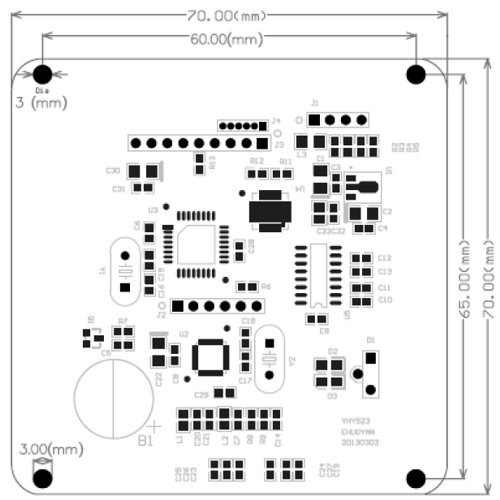 The working  principle of RFID is actually not complex, once the tag into the working area of card reader, card reader can read the data of tag by magnetic field generated by the antenna.
 
According to the specific use of different scene, we can use different types of tags, different types of tags have different range :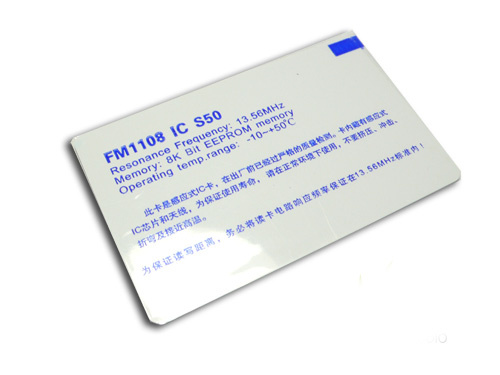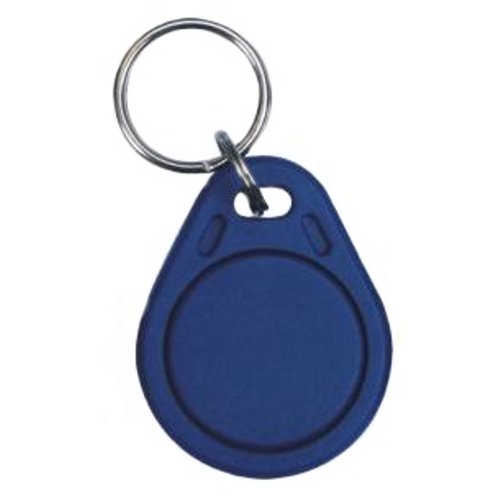 Write a review

Loading ...
Join our newsletter today, to get latest product information and promotion code.

Loading ...