Product |
Breakout
| 20A Motor Driver V2 With Optocoupler Isolation

20A Motor Driver V2 With Optocoupler Isolation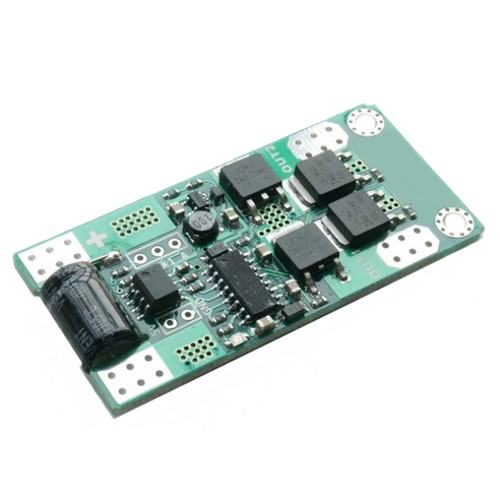 Description

For those guys who likes building robots, a small and powerful motor driver could offer great help. And we are always trying to supply this kind of motor drivers. So here comes this new driver.

This small motor driver module can control the motor's direction and speed. It could offer large current to motors. In open area and without any heating dissipation device, it could work stably at 20A current, with temperature rising around 20 Celsius. The driver's performance far exceeds MC33886 or L298N motor drive. Comparing with BTS7960, its continuous current capability is twice, and the peak current is 4 times, with only half of on-resistance.

This module consists of a full-bridge chip and four low-resistance MOSFET tubes. The MOSFET's on-resistance is only 0.003 ohms. This driver could start the motor in short time.

This motor driver module can work full at 0% - 100% of PWM duty. In fact, it is more more than a motor driver. It could also serves as a power controlling module.



 
Feature

1、Large current tolerance: 20A working current and 160A peak current

2、Stackable design: two drivers could stack together to be more powerful

3、Anti-reverse power input

4、Small Size: 56.27mm x 26.80mm x 8.00mm

5、It would be much easier for user to integrate it into the system

6、By adding external cooling device or combining several boards, the current would be much larger.

7、Signal Isolation by Optocoupler

8、Controlling part could be prevented from the interference from motor. This point is very important for system stablilty.

Parameter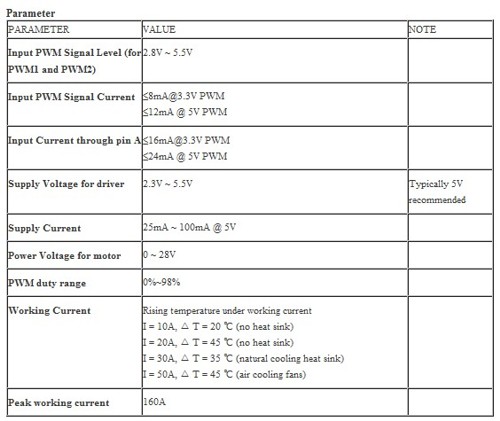 Interface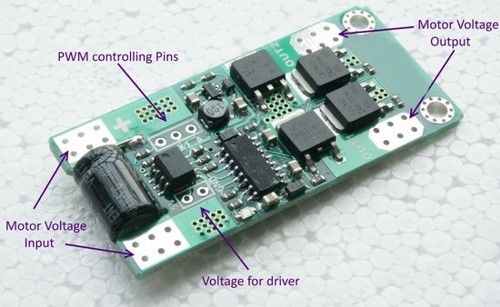 Application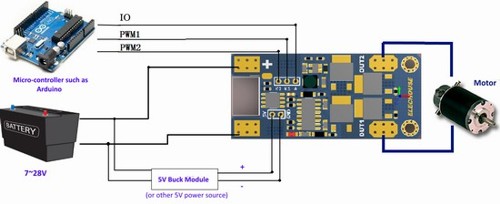 Click to download the zip document   (Including Manual and Test Code)
 
 
Write a review

Loading ...
Join our newsletter today, to get latest product information and promotion code.

Loading ...